Free Personal Injury Phone Consultation
760-683-5898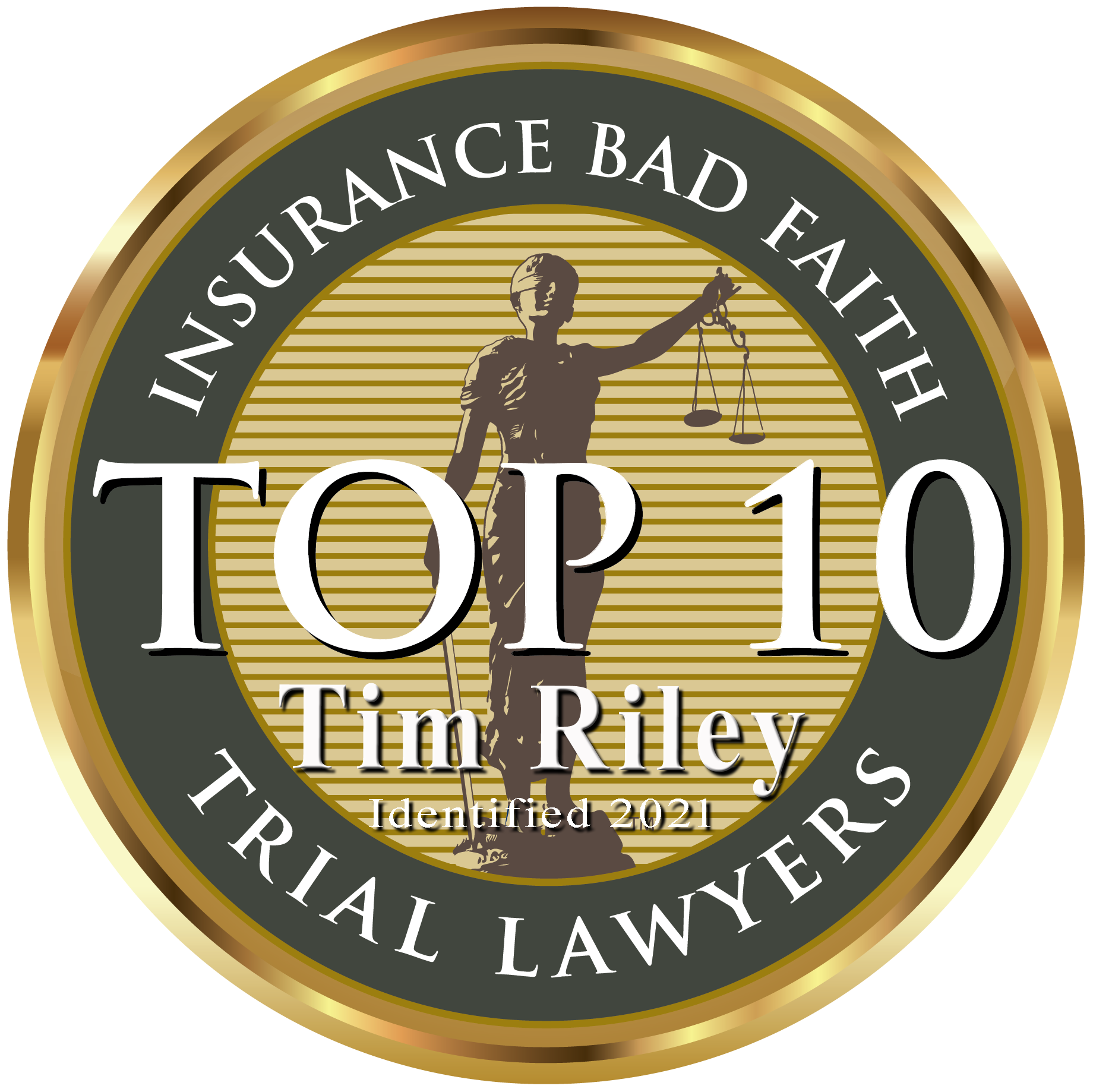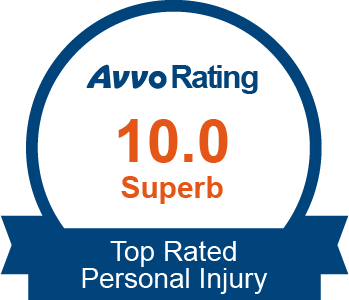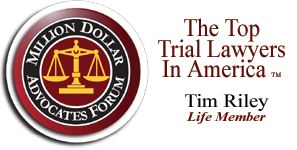 T
he
L
aw
O
ffice of
T
im
R
iley
Attorney & Mediator Tim Riley, Licensed in California & New York over 38 Years Located in San Diego County, Carlsbad, California
In Serious Personal Injury
and Wrongful Death Cases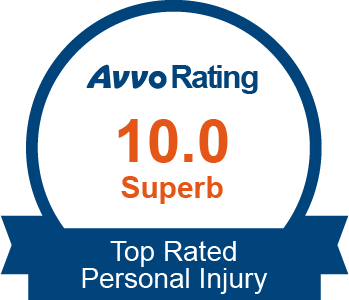 Free Personal Injury Phone Consultation
We Also Provide Mediation Service
Law Office of Tim Riley
7040 Avenida Encinas, Suite 104-413, Carlsbad, CA 92011
7303 Santa Barbara St., Carlsbad, CA 92011
By Appointment Only
Client & Lawyer Testimonials
Representing the Injured Since 1983
FOX Airs Tim Riley's Safety Concerns
Law Office of Tim Riley Provides Continuing
Legal Education for Attorneys Nationwide
NBC Airs Tim Riley's Safety Concerns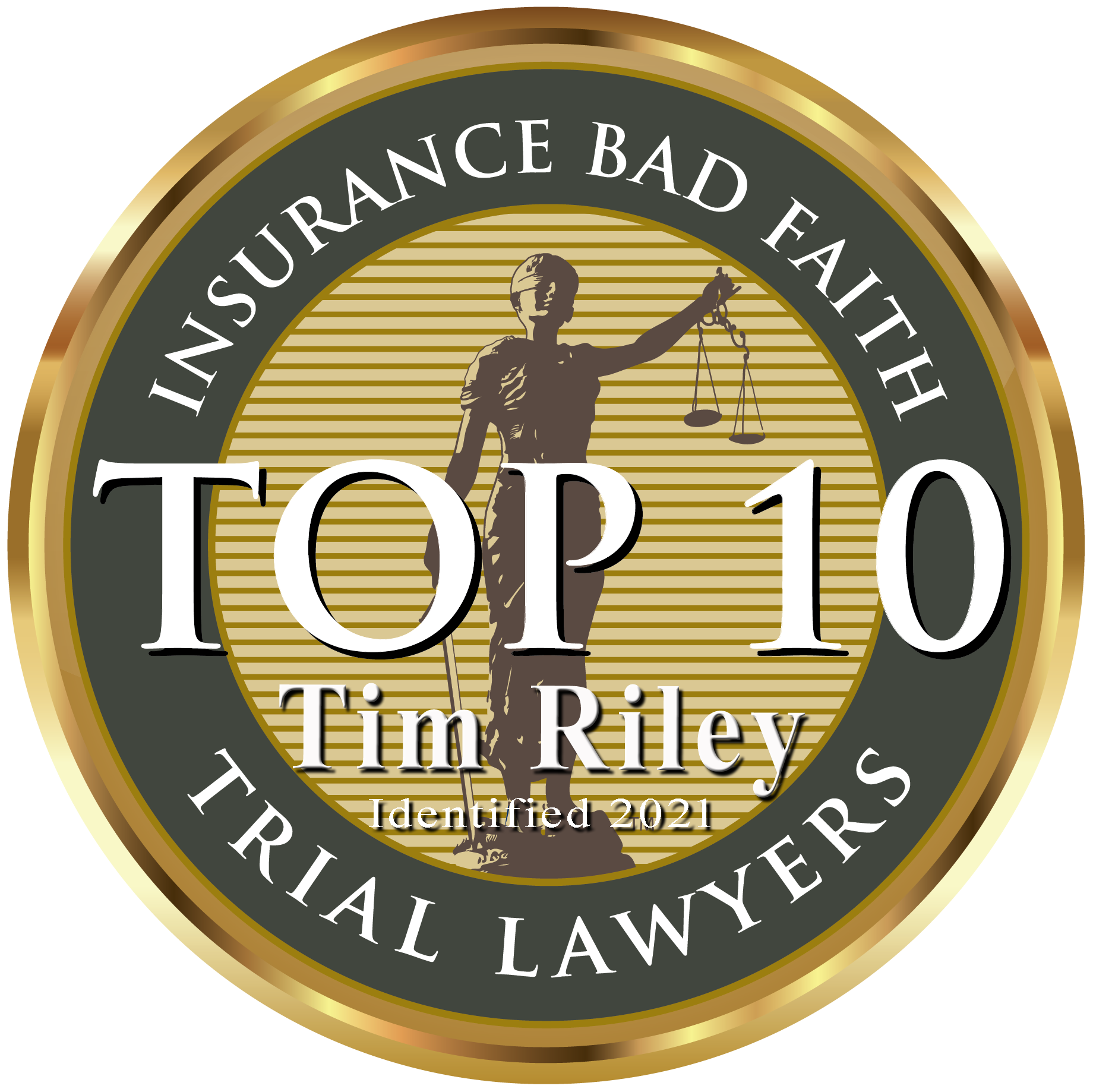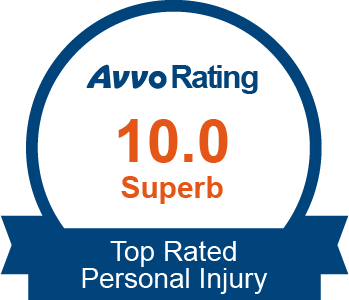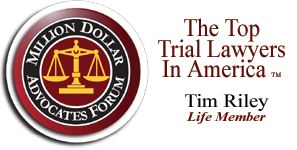 About Attorney Tim Riley
Tim Riley is a lawyer and mediator, and is a Life Member of the Million Dollar Advocates Forum 'The Top Trial Lawyers in America'; has the highest personal injury attorney AVVO rating '10.0 Superb'; and is among the 'Top 100 Trial Lawyers' for 2016, 2017, 2018, 2019 and 2020, and TOP 10 Insurance Bad Faith Trial Lawyers for 2021 selected by National Trial Lawyers.
Adjunct Professor of Law, Pepperdine University School of Law
After winning the largest jury verdict in U.S. history for a medical malpractice wrongful death action in 1985, Tim Riley was appointed Adjunct Professor of Law, Pepperdine University School of Law
Tim Riley is Admitted to Practice Law in California, New York & U.S. Supreme Court
Admitted New York, 1983
Admitted California, 1984
Admitted Federal Court Southern District NY, 1983
Admitted Federal Court Central District CA, 1985
Admitted Federal Court Northern District CA, 1997
Admitted United States Supreme Court, 1999
Tim Riley Provides Continuing Legal Education for Attorneys
The Law Office of Tim Riley is a Certified Specialist 'MCLE Provider' certified by The California State Bar Association; and provides continuing legal education courses for attorneys nation wide.
Tim Riley is a m
ember of New York State Bar Association; California State Bar Association
Tim Riley is a Life Member, Million Dollar Advocates Forum, 'The Top Trial Lawyers in America' since 1997
Tim Riley co-authored Chapter 9, Volume 1, Forensic Sciences, edited by Cyril Wecht; published by Matthew Bender
Tim Riley was nominated for the Litigator Award by the Trial Lawyers Board of Regents, 2014
Tim Riley produced and directed the film, The Risks & Danger of LNG, an Official Selection - Malibu Film Festival
Tim Riley received his Bachelor of Professional Studies Degree, with Distinction, from Pace University, 1979
Tim Riley received his Juris Doctor Degree from Cardozo School of Law, Yeshiva University,1982
Tim Riley also provides Mediation Services as a Personal Injury Mediator
Testimonials
What

Clients Say

About Attorney Tim Riley

Tim Riley is an excellent attorney - I highly recommend him.
Most importantly, he got me excellent results in two separate cases. He listens, he is kind, he is competent, and very professional. He is an outstanding lawyer, and he is an honor to his profession. I highly recommend attorney Tim Riley. Client Kathleen R.

Tim Riley is an outstanding lawyer - brilliant - ethical - and gets great results.
He is honest and straightforward, and has always been available when I need to speak with him. He is very patient and he listens. He is very meticulous, very professional, and he gets great results. I have referred several people to him, so naturally, I do recommend this lawyer very highly. Client Mara M.

Tim Riley Gets Great Results.
I am a retired chiropractor, and have met and worked with many lawyers during my 27 years in practice, and Mr. Riley is the only attorney that I would recommend. He stands head and shoulders above other lawyers. He is so outstanding, that I engaged him as my own personal attorney. I believe people want an attorney who is accessible, caring, ethical, powerful and gets great results, and that's why I highly recommend Tim Riley. Client Dr. Richard G.
What

Lawyers & Judges Say

About San Diego County Attorney Tim Riley
T
he following quotes are from the Los Angeles Daily Journal's Litigator Profile of Tim Riley, entitled
Lawyer Finds Satisfaction Fighting for the Underdog
.
The law journal published Riley's profile after he won a multi-million dollar jury verdict, including punitive damages, against an insurance company for their unfair and bad faith treatment of his clients.
Published Profile
"
C
alifornia Supreme Court Justice Markus M. Kaufman
,
retired, described Riley as a 'sensational, conscientious and skilled attorney.'

'I can't say enough about him.'

Judge Kaufman reviewed an appeal by Riley: 'He had insight into issues that interested the court and knew how to present them.'"
"D
avid A. Van Riper of Campion, Rodolff & Van Riper
,

Santa Ana, a former student of Riley's at Pepperdine University School of Law, described Riley as a 'powerful speaker.

When he talks, people listen... he is a very credible man.'

Van Riper praised Riley as 'an excellent professor' who is able to 'simplify difficult and complex concepts. This probably accounts for [Riley's] success as a trial attorney.'"
"K

enneth A. Maranga of Garcia, Emmons, Maranga & Morgenstern
has tried several cases against Riley. He described Riley as being 'tenacious.' Riley 'never lets up and is always a challenge... When you go up against him you know he is not going to miss anything.'

He also noted that Riley has the 'rare ability in our business to be able to lock horns with someone and then have an amicable relationship afterwards.'"
"Alan Gooding of Pearman & Wilson, Glendale, is a defense attorney who retained Riley to handle a personal matter. Riley 'is an excellent trial lawyer... highly principled, ethical, charming and articulate.'

'He's a heck of a guy and thinks fast on his feet.'"
More
About
The Law Office of Tim Riley, San Diego County Personal Injury Law Firm


We are a Personal Injury Law Firm Representing Serious Personal Injury & Wrongful Death Cases
Tim Riley is Also a Mediator Providing Mediation Services for Personal Injury Mediations
Our Philosophy
We care. We listen. We get results.
We Represent Injured People
The Law Office of Tim Riley represents injured people who have suffered Brain injury, Spinal Chord Injury, Paralysis Injury and other serious personal injuries.
We Offer A Free Phone Consultation
We offer a free phone consultation only to potential clients who have suffered severe injuries and accidents, including Dog Bite Attack, Medical Malpractice Injury, Pedestrian Accidents, Bicycle Accidents, Jogging Accidents, Motorcycle Accidents, Truck Accidents, Bus Accidents, Train Accidents, Plane Accidents, and Car Accidents sometimes referred as Auto Accidents, Traffic Accidents, Freeway Accidents, Motor Vehicle Accidents and Car Wrecks; and personal assaults.
Located In Carlsbad, We Serve All Surrounding Communities
Located in Carlsbad, California, San Diego County Personal Injury Attorney Tim Riley serves all surrounding areas including: San Diego County, Orange County, Los Angles County, Ventura County and Santa Barbara County. We serve the following communities, Carlsbad, Encinitas, Leucadia, Cardiff, Solana, Del Mar, La Jolla, San Diego, Chula Vista, Coronado, Escondido, San Marcos, Oceanside, Fallbrook, Camp Pendleton, Vista, San Juan Capistrano, San Clemente, Laguna Beach, Long Beach, Newport, Huntington Beach, Culver City, Beverly Hills, Bel Air, Los Angeles, Westwood, Hollywood, West Hollywood, Santa Monica, Sherman Oaks, Van Nuys, Marina Del Rey, Venice, Malibu, Woodland Hills, Calabasas, Encino, Van Nuys, Pasadena, Glendale, Simi Valley, Thousand Oaks, Camarillo, Moorpark, Oxnard, Ventura, Ojai, Montecito, and Santa Barbara.
Our Addresses for the Law Office of Tim Riley
7040 Avenida Encinas, Suite 104-413, Carlsbad, CA 92011
7303 Santa Barbara St., Carlsbad, CA 92011
By Appointment Only Call Us Now
A Public Service
Attorney Tim Riley is Dedicated to Keeping Our Communities Safe and Clean
As a Public Service, San Diego County Lawyer Tim Riley
Provides A Free Informational LNG Website
Here are the Liquefied Natural Gas Issues Covered:
Law Office of Tim Riley Warns About LNG Tanker Risks and Danger LNG TANKERS
Law Office of Tim Riley Warns About LNG Ignitable Vapor Clouds

Ignitable LNG Vapor Clouds
Law Office of Tim Riley Warns LNG is a Desirable Terrorist Target LNG Terrorist Target
Law Office of Tim Riley Warns LNG Safety Studies Under Fire

LNG Safety Studies Under Fire
Law Office of Tim Riley Warns About LNG Pipeline Safety Risks

LNG Pipelines
Law Office of Tim Riley Warns About Energy Industry Corruption

Energy Industry Corruption
Law Office of Tim Riley Details LNG Opposition Works

LNG Opposition Works
Law Office of Tim Riley Warns About LNG Environmental Concerns
Law Office of Tim Riley Provides List of Communities Targeted By LNG
Law Office of Tim Riley Provides List of Local Official Contacts

Contact Officials
Law Office of Tim Riley Provides Sample Anti-LNG Letter

Contact Officials
WEBSITE TERMS AND CONDITIONS
VISITORS AND USERS OF THIS WEBSITE AND ITS LINKS AGREE TO ALL THE FOLLOWING:
This Web site was created by attorney Tim Riley so that you could learn more about attorney Tim Riley and the legal services that he provides.
This is for informational purposes only. None of the information at this Website or its links is intended to constitute, nor does it constitute, legal advice, and none of the information reflects legal opinions. The materials contained herein are general in nature and may not apply to your particular factual or legal circumstances.
Visiting, reading or using this Website does not create an Attorney-Client relationship. The only way to become a client of the Law Office of Tim Riley or attorney Tim Riley is through mutual agreement and the full execution of a written retainer contract.
If you are interested in having attorney Tim Riley represent you, then you may telephone his law office so he can determine whether the matter is one for which he is willing and able to accept professional responsibility. Do not send, mail or email any materials, and he will not make a determination by e-mail communication.
The telephone number for attorney Tim Riley is listed in this Web site. He reserves the right to decline any representation. This Website is not soliciting clients and does not propose any type of transaction.
Pursuant to applicable Rules of Professional Conduct in some states, this Website may constitute advertising. The determination of whether you need legal services and your choice of a lawyer are very important matters that should not be based solely on web sites or advertisements. Before you decide, you may ask attorney Tim Riley for more information about his qualifications and experiences.
Attorney Tim Riley is licensed to practice law in California and New York, and does not seek or accept employment in cases not legitimately related to or arising in those states, but may participate in cases in other states by associating local counsel and gaining admission to appear in court pro hoc vice in a particular case in accordance with the applicable laws and court rules of the other state or Federal court. No reader or visitor to this Website outside of California or New York should consider this Web site information to be relating to the availability for professional employment. This communication through the Internet shall not constitute "presence," "doing business" or the practice of law in any place other than the State of California and New York. Furthermore, attorney Tim Riley does not wish to represent anyone desiring representation based upon viewing this Web site in any state where this Web site fails to comply with all laws and ethical rules of that state, or in any state in which state laws seek to impose local jurisdiction upon owners of web sites which are capable of being viewed in such state without regard to lack of any other indicia of minimum contacts with such state. All readers should always seek the advice of competent counsel in the reader's state.
By visiting, reading or using this website or its links, you acknowledge and agree that the Law Office of Tim Riley, attorney Tim Riley and his staff are not responsible for any errors or omissions on this site or at any site linked to or from this site, nor for any damages whatsoever resulting or alleged to result from its use or application, and further agree that under no circumstances shall the Law Office of Tim Riley, attorney Tim Riley or his staff be liable for any direct, indirect, incidental, special, punitive or consequential damages that result in any way from your visit, use of or inability to use this Web site or your reliance on or use of information, services or merchandise provided on or accessible through this Web site or that result from any kind of mistakes, errors, omissions, interruptions, damage, deletion of files, defects, delays in operation, or transmission, or any failure, or injury whatsoever. You further agree that visiting, reading or using this Web site or its links via the Internet shall not constitute "presence," "doing business" or the "practice of law" in any place other than the State of California and New York.
This Website contains links to other sites. When you link to these sites, you are no longer on this site and are subject to privacy and other practices of the new site, and you visit them at your own risk.
The Law Office of Tim Riley, attorney Tim Riley and his staff do not control the linked sites, and are not responsible for the creation or maintenance of these sites, and are not responsible for the practices or content of these or any other sites, and make no warranty, promise, claim or guarantee about the accuracy, currency, completeness, reliability or adequacy of the information, advice, service, or products provided by any site to which linked, and do not vouch for them, and linkage to the sites does not constitute approval of or a joint endeavor with any such sites.
Any downloading or distribution of any copyrighted material from this site or the linked sites, without the copyright owner's written permission is strictly prohibited.
You further agree to defend, indemnify and hold the Law Office of Tim Riley, attorney Tim Riley and his staff harmless from any and all liabilities, law suits, damages, costs and expenses, including reasonable attorney's fees, related to or arising out of your visit or use of this Web site or the sites to which it is linked.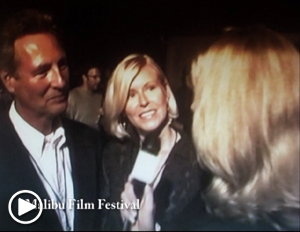 Attorney Advertising | Prior results do not guarantee a similar outcome
Copyright Owner Tim Riley 2004
Our Addresses for the Law Office of Tim Riley
7040 Avenida Encinas, Suite 104-413, Carlsbad, CA 92011
7303 Santa Barbara St., Carlsbad, CA 92011
By Appointment Only Call Us Now
Recommended site links: https://TimRiley.us https://TimRileyLaw.com https://MCLEapproved.com